We'll help you improve your marketing
communications ROI
DAN PEARLMAN
Managing Partner/CEO
Dan Pearlman's independent leadership and three decades of successful marketing communications, management, and entrepreneurial, consulting and financial experience led to his founding Bob Wolf Partners/TPG, one of the nation's premier consulting firms to advertisers and their agencies. The firm, started in 1996, has focused upon all aspects of client-agency relationships including scope and quality of service, agency screening and review, organization planning, media management, compensation structure and negotiation
Read more...
Company Name :
Bob Wolf Partners / TPG
Location :
Los Angeles based with an office
in New York
Corporation Type :
Subchapter S
Year Founded :
1996
Ownership :
Dan Pearlman (100%)
Joint Venture Partner :
Joanne Davis Consulting, founded in 2000 and headquartered in New York City
Mission Statement :
Improve the effective mix and weight given to traditional advertising, social marketing, media management, public relations, interactive, promotion and other resources.
Services :
Provide best-in-class review, audit, compensation and other counsel to marketers, adding insight and perspective to every assignment.
Experience :
Collectively, the partners have over five decades of agency, client and consulting experience with some of the largest and most sophisticated worldwide companies/brands.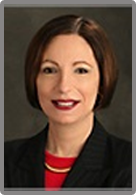 JOANNE DAVIS
President – Joanne Davis Consulting Joint-Venture Partner
Joanne Davis founded Joanne Davis Consulting, Inc. in 2000. The consulting firm specializes in agency search and compensation management, client agency optimization and client training.Read more...
Full Biography
Ask Dan Pearlman

Bob Wolf Partners/TPG helped us launch our on-line brand by finding us just the right advertising/media agencies that combined great consumer sensitivity with the ability to analyze/refine our campaign to optimize ROI.

CEO of a National Bank